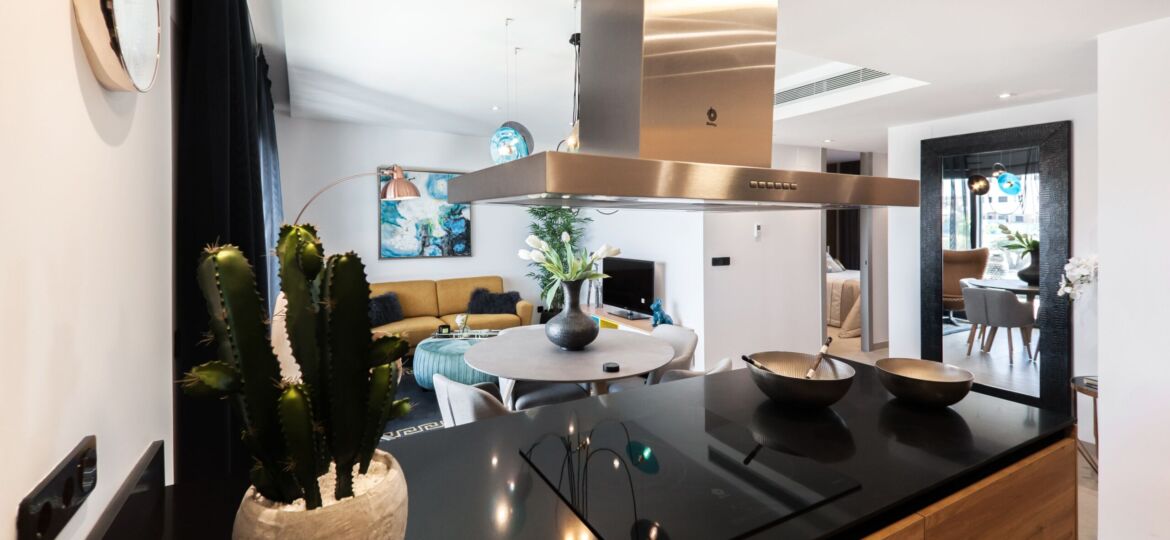 A complete home comprises a beautiful living room, cozy bedrooms, and a beautiful kitchen. More often than not, kitchen renovations get overlooked, and then come regret. It's a big thing that you're remodeling your modular kitchen. It's probably one of the most important tasks in house improvements.
So we'd like to provide you with some information to assist you some important facts about kitchen renovations. These are some of the tips that will help you find your ideal kitchen. Read on to know further.
Minimalistic Approach:
This is the perfect way to make your kitchen renovations stand out. With this style, you will have plenty of space to play music and dance to it. All you will need are big cabinets and shelves with a lot of space. You can store all your utensils inside, so it does not stay insight. Keep your oven at a height and keep your pavement empty. Set up a coffee maker and a toaster at one corner and the stove on the other. In short, you will have a lot of free space to work with, and it will always look clean.
Fresh & Small:
This works best with island-style kitchen renovations. You will have enough room to move around even if the place would be small. The kitchen sink and the oven can go on either side of the kitchen. The countertop should be decorated with the stove. You can make a place on the wall where you can hang your utensils to save space.
Moreover, the center could be your workstation which is a major part of kitchen renovations. Now all you have to do is shower the place with plants and greenery. You can add spider and snake plants as they are amazing air purifiers. You can also add flowers and vases to give it a summer feel.
Dramatic & Victorian:
If you have a big kitchen, kitchen renovations can be an amazing option. You can make your kitchen appear as dramatic as you would want. You can start out with big clocks hung on the sides or something personal to you hung on the wall. If you have a small family, you can have a small counter table set up. Additionally, renovate it with a modular kitchen and a nice-looking range hood to add to the charm. Moreover, you can add plants and accessories and have fun stickers attached to the cupboards.
Bring in The Tropical:
You may go completely summer theme with this kitchen renovation idea. Use as many colours as you would like, more on the lines of warm tone. Strategically place flowers on countertops or over refrigerators. Add a fruit bowl in the center of the island table and finally top them off with fruit coasters on the dining table. It will bring a cheery and happy atmosphere to your household.
The Casual Look:
No matter what, no kitchen renovations beat a casual dining center. Casual here means classy. You can work with monochromes to make your kitchen appear suave. Use off-whites and black marbles on the walls. Place pretty chairs around a small dining table and use roses to top it off.
Conclusion
Remodeling a kitchen may seem easy, but missing even the slightest amount of important work can hamper the task. Make sure you don't make that mistake. Therefore, you should take the time to go through the design with your kitchen designer in great detail. Now that as you are aware of the important considerations of the kitchen renovations, the  get your kitchen renovated and happy cooking.
ABOUT US
Oldest manufacturer crafting Kitchens and interiors since 1997, we are a team of architects and interior designers with own manufacturing unit at Chandigarh , Panchkula & Mohali. We do theme interiors, Modular kitchens, Wardrobes, Walk in closets, Green walls & Vertical Gardens.
Suntech Kitchen has been standing out in the kitchen sector for 25+ years, focusing on wellbeing , innovation and timeless kitchens, that are made to last really long. Each furniture is designed with people in mind to create products that contribute to the wellness and needs of the family. The company has earned a reputation for its dedication to improving the ergonomics and use of space. Known for Best Modular Kitchen in Chandigarh, Mohali & Panchkula.