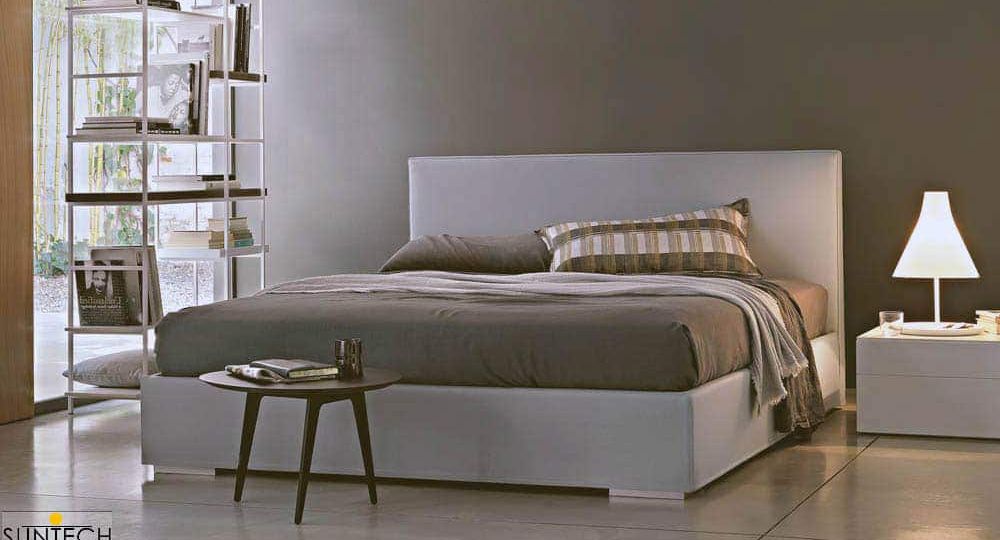 For you, the master bedroom is your house's highlight. It is your haven for relaxation and indulging yourself. So why withhold out on designing this space? Whether you want luxury interior design for your bedroom or something classic and simple, there are a whole host of ideas for the creation of a functional and stylish master bedroom. Let's have a look at some of the most enchanting master bedroom decoration ideas from some of the leading experts in interior design:
Formation of a Nautical Décor:

These are deep blue and white, reminiscent of the seas making for an inspiring nautical décor combination exclusively for the master bedroom. This colour combination you must make use of for the linen, the furnishings, the upholstery and even for the wallpaper. An inspired idea would be to use the combination of stripes for the ceiling instead of in the wallpaper. 

Make Use of Artwork as a Focal Point: Colorful prints in lace of the headboard will not just serve to add the splash of colour you are seeking for the neutral walls of your bedroom but even form a focal point for the décor. You can make use of the colours in the picture for the coordination and matching of the accessories and fixtures of the entire room with great panache. 
Cabana Style: You must opt for full-length French-style patio doors and windows in white for a Cabana style bedroom interior. A four-poster bed with attached net canopy authentically adds a touch to the décor. The lines should be kept clean and simple towards a classic look. 
Palace Themed:

You can opt for the formation of a royal master bedroom that has the accents, which are right palace inspired . Luxurious bedding on a king-sized bed with half canopy in a rich fabric, lush upholstered headboard and cosy pillows with intricate detailing will form the effect so desired. Make use of ornate drapes and carved furniture and muted lighting with accented walls in a colour like pale gold or shiny beige for the completion of the look. 

Monotone:

For the master bedroom, all white designs are never out of fashion. The versatility of white and its ability to form a serene, soothing yet fashionable interior design statement. That is what makes it so popular among the leading designers from interior design companies. Never forget to make use of the rare coloured accessories for breaking the monotony, and revel in the luxury of the white interior of your bedroom. 

Printed Fantasy:

Do you have an old printed sari you don't know where to use? You will be able to form bedding out of it. Make use of patterned wallpaper in muted shades for complementation purpose. For furniture, you can keep the lines simple. And to offset the bright patterns of the sari, you can make use of a neutral colour such as white or cream. For flooring too, you must use a light shade and throw an eclectic printed rug. 

Go Green:

Well, this has a literal meaning. Walls that have the touch of green can be contrasted with serene accents of white towards bedding, upholstery and the drapes also. There is wooden furniture to be used for the completion of the look. White as well as black accents equally work well with this décor scheme. 

The Minimalist Bedroom:

This one is for those who are interested in avoiding the frills and keeping their bedroom as a space for pure relaxation. Get a wooden bed with a design that concentrates on keeping straight and clean lines; instead of flowing curtains opt for blinds; place only the most necessary furniture you want and there you have it. What you could get away with, is the use of colours. Be creative and opt for patterned tiles for the flooring, or paint the ceiling and voila. You will have a masterful minimalist bedroom design without any fuss all the time.
Things to be added
To Add a Beautiful Unique Ceiling Design:

What more important place to use unique ceiling designs than in a room where you will spend so much time. If this is a place to refuge regularly, it can just be a place of peace or a place of romance. Make it a beautiful place that surrounds you with the things that bring inner peace to you. 

Add a Master Bath to Go For:

Do include a spectacular bath in your master bedroom decorating ideas. This could be a wall in the shower with lots of showerheads or a jetted tub or both. Who would think that he or she would like the rain shower head but it is very nice? It comes down slowly and is very relaxing. So this one should be tried. 

Add a Wet bar Area to Your List of Master Bedroom Decoration Ideas:

'Why Not?' is a better question. Think about those romantic nights and how great it would be to never have to quit the room. Particularly to get the cool whip or a cold beer. 
Dos and Don'ts
Make it Big Enough: A long list of master bedroom decorating ideas is not a bad thing because you can make use of them and then narrow them down to what importance it carries for you but making it big enough is enormously a decision to be made before building. Size is kind of hard to redo unless you are going smaller. 
Do Not Settle for an Average Closet:

Have you ever noticed that you never have enough closet space so why to settle for one that you know is too small. The bigger the better. When it comes to closet space do not settle for less than what you want or need.

Do Not Settle for a Hum Hoe Ceiling:

You must add something spectacular to your master bedroom ceiling. If you are not sure what addition is to be done, at least a beautiful ceiling fan and a hand-painted ceiling medallion should be added. 
Conclusion
The above bedroom decoration ideas are simple to execute yet highly effective. If you do just these, you will see and feel the difference right away. Your bedroom is the most important room in your home is best for the commencement of decoration and enhancement. These bedroom decoration ideas will help you form the look and feel you are desirous of and when others notice they will comment. So you must not delay and the go-ahead to do the above mentioned bedroom decoration ideas and make use of them to form the bedroom that you want.