Kitchen is one of those rooms in the house which is always busy wherein some or the other activity is going on. Be it the preparation of early morning breakfast, lunch, some quick evening snack or dinner. There is continuously some buzzing going in the kitchen, with just small periods of rest in between. Hence it has also been termed as the Heart of the House. During the earlier periods, kitchen was seen as a place wherein only the essential meals and snacks were being cooked. But this definition has been gradually changing. Today it is not only the females who enter the kitchen, but there are men and small children also who enter the kitchen to prepare some interesting delicacies. It is also turning out to be a small cozy little hub where you can chit chat with your guests along with preparing meals. Kitchen is turning out to be more versatile, so don't you think that the kitchen interiors should also change from traditional to a modular look.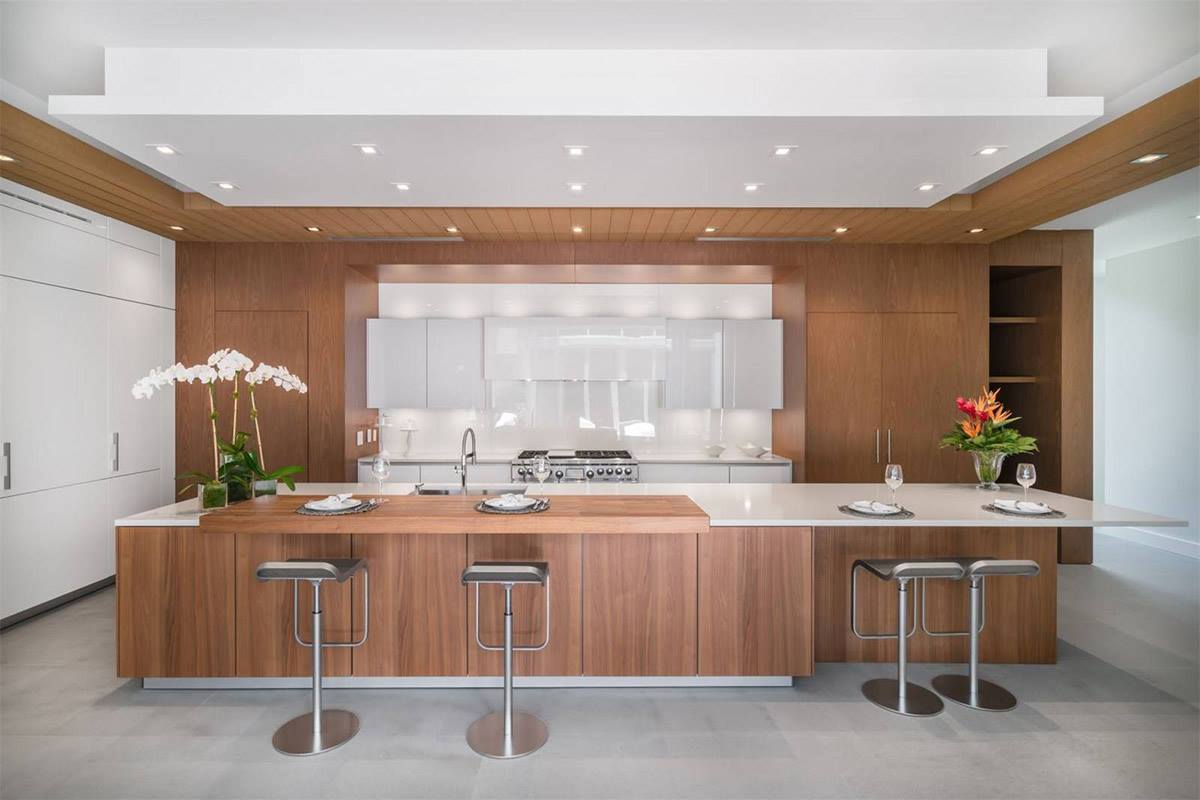 Today, modular kitchens are gaining a lot of importance than the traditional ones. The reason being that modular kitchens are not only more organized but they have pre-fabricated trolleys, cabinets and drawers which are functional and easy to use than the normal traditional kitchens. Modular kitchens are turning out to be more user friendly wherein even your boring looking kitchen can seem to be sleek and stylish with minimal kitchenware. For all of those who still have a doubt in their mind, as to "Why should I switch over to modular kitchens?" Then let us discuss below on why modular kitchens are a better option:
Beautiful in appearance:
Along with the use and the functionality of the kitchen, there is another important factor which very much counts. It is the appearance of the kitchen. Basically the way your kitchen looks talks a lot about your style personality as well. When you have the other rooms in the house decorated beautifully then how can you leave the most important room. Hence modular kitchens have a sleek, stylish and modern appearance in terms of the way it looks. You can select from chic designs, to the contemporary range. Any of the design would surely further enhance the beauty of your kitchen. The designs are refined, and elegant thus working along with the other rooms in the house. There are endless patterns you can select from and each of them have the aesthetics of their own. You can select the one which fits your space and budget.
Less hassle in terms of creating the kitchen:
Talking about the traditional or the ordinary form of kitchen, there was a need to buy separate shelves or you would have to hire a carpenter for making cabinets and racks for storing all the kitchen essentials. The carpenter would then come home and based on the measurement prepare the cabinet or rack at home itself. This led to untidy work and a cluttered kitchen. Modular kitchens on the other side are very much systematic in nature. All you would need to do is to just get in touch with the interior designers or the designers who specialize in modular kitchens. They would understand your requirement and take proper measurements. Based on the measurements and design, they would prepare the kitchen in their workshop and get it delivered to you at home once completed. It is that simple and less hassle for you.
Saves Space:
Modular kitchens are known for making the best use of even a tiny space given to them. Irrespective whether you are living in a bungalow or a studio sized apartment, the modular kitchens are created in such a way wherein they can fit in properly as per the purpose. Also they would be very much functional as per your needs. Modular kitchens can easily fit in tight corners as well and they save a lot of space. Basically you can say that they make the best use of the space given to them. The designer would create the modular kitchen based on your requirements and specifications. Hence you are free to let the designer know how you would want your kitchen to look like and how you plan to work in the kitchen. The designer would visualize your idea and then accordingly create a design of it keeping in mind the space factor.
Storage options:
Modular kitchens come along with built-in cabinets, trolleys, racks, shelves, drawers and many such storage options. Each of these options offer you with efficient storage facility so that you can easily carry out your work with less clutter around you. Also these storage options would mean, that the kitchen looks neat and organized. There are multiple storage capacity options wherein you can store in all of your kitchenware in a proper manner. You can also make a small pantry as well for simplifying cooking. Modular kitchens storage efficiency provides you with a cleaner looking kitchen. Apart from the kitchenware, you can also ensure that certain kitchen appliances can also be stored in properly. Especially those which are used on a regular basis. All you would need to do is, discuss the same with the designer so that they can share the storage ideas with you.
Personalization and easy to shift:
There are plenty of patterns offered with modular kitchens. Also you can share your views on how you would want to build your kitchen. Modular kitchens are quite flexible in terms of giving the owner the right to personalize the kitchen in a certain way they would want to. Also for those users who have to shift their house quite frequently, modular kitchens are easy to dismantle and re-installed at the new place. This makes it unique and better than the traditional forms of kitchen. So the next time you are planning of shifting, you need not worry about your kitchen. Just dissemble it and assemble it properly at your new space.
All in all, modular kitchens are way better than the ordinary or traditional form of kitchens in terms of appearance, storage capacity, space saving and personalization options. However, you may need to make an extra effort to ensure that it stays good for long.